The world has gone digital. Back in the early 2000s, we used to print out and send documents via snail mail. But now, we're more likely to email them or upload them to a cloud storage service.
It's great that we no longer have to waste paper, but it can be a pain when you need to gather several documents into one PDF file. If you've ever tried this, you know how tedious it can be – especially if you need to combine several PDFs into just one.
You may also find yourself in a situation where you need to combine multiple PDFs because they all contain overlapping information that should be combined into one document instead of being kept as separate files.
Five Ultimate Online PDF Combiner Tools
The biggest problem with PDF is that it is a static format, which means that you can't edit or rearrange your PDF pages unless you have access to a program.
If you have multiple PDFs and want to combine them into just one, here are five online tools to help you do that.
1) PDF2Go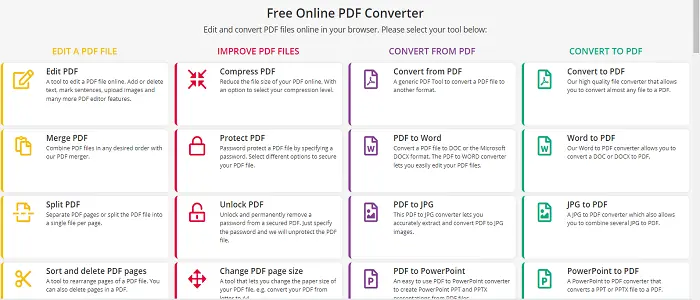 This tool works similarly to other PDF Combiners. Aside from letting you merge PDF files, it offers a bunch of other features that might not be relevant to your interest. If you need an online tool solely to combine PDFs, then you have to visit their website and choose 'Merge' from the main menu.
Once you have chosen the merge option, you will see a new page allowing you to upload or select files from your device's internal storage. You can upload files using that particular option. Furthermore, you can also upload files using cloud storage options such as Dropbox, Google Drive, and One Drive.
The tool asks you to optimize the merged output for web and size. Click on the option that you are interested in and then press 'Start Merge.'
Unfortunately, PDF 2 Go doesn't allow uploading more than a few files simultaneously. It means you will have to do this time and again if you have a bunch of PDF files that need to be consolidated.
2) Merge PDF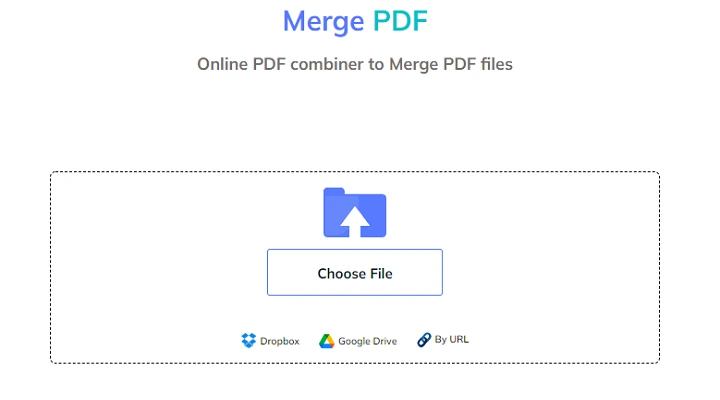 This is an easy-to-use tool that helps users merge multiple PDFs into a single file. Merging or combining multiple documents into one file might not have been easy in the past easy, but it is now possible when you opt for the right PDF combiner.
Merge PDF is a free tool that will merge PDF files online into one document. It's easy to use and doesn't require any installation. Just select the files you want to merge and upload them using your browser, rearrange their sequence, and click on the 'Merge Files' button.
That is how easily you can combine as many PDF files as you want into a single document. Once the output is ready, you can share it instantly using available options such as WhatsApp and email. You can also share the file by copying a direct URL that you can later share with relevant contacts.
3) PDF Live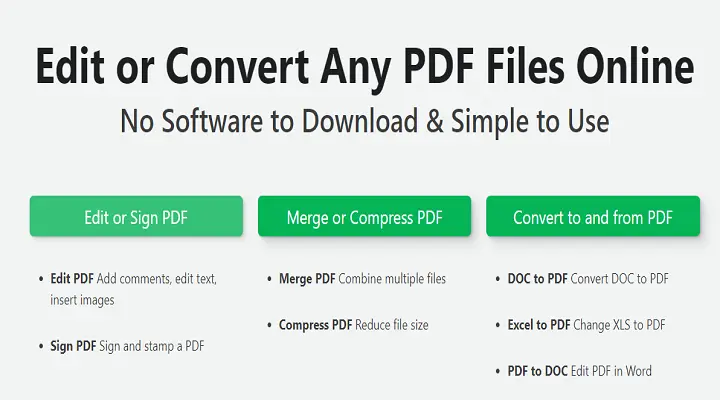 PDF Live is a free online tool that allows users to merge multiple PDF files simultaneously into one document using drag-and-drop functionality.
This is an intuitive tool for beginners but may be too basic for advanced users who want more control over the process of merging files together into one document.
The process works simply. You just need to visit the PDF Live website and choose the 'Merge PDF' option from the top bar. This should take you to a new page where you can upload files and merge them in accordance with your preferences.
The first step requires you to drag and drop files into the assigned area. Alternatively, you can click the 'Select Files to Merge' button to choose and upload files from your device.
The file upload process depends upon the internet speed of your service provider. If the internet at your place runs fast, files should be uploaded in the blink of an eye. Otherwise, you might have to wait for a while.
Once the files are successfully uploaded, click the 'Merge PDF' green button on the top right. The merge process should begin as soon as you click that particular button. Once completed, the combined version of your PDFs should be ready to download.
Wait, you will need to sign in to download the file. That's one drawback that comes with PDF Live. You can either sign up with Google or use your personal email to do so.
4) PDF Resizer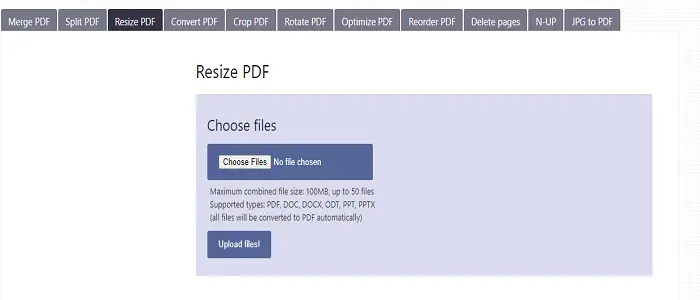 Unlike the name suggests, PDF Resizer is not just meant to resize documents in PDF format. Instead, it can also help you with other tasks, such as combining multiple PDFs. You will get to see a slew of tools available on their website. However, don't panic if you are unsure about the purpose of these different tools.
The merge PDF option is given in the first place on the top menu bar. The new page will allow you to choose files that you need merged. Click 'Choose Files' and select documents that you wish to consolidate using PDF Resizer. Once selected, click the 'Upload Files' button right underneath the 'Choose Files' button.
You will see a new page with your files uploaded to it. Let the 'Merge' selected by default and proceed by clicking the 'Looks good, do the magic!' button. The combined version of the PDF should appear on the right-hand side. You can download it straight away and share it with anyone.
There are further options that you can see after clicking the 'Actions' button appearing under the 'Download' button. For instance, you can split, convert, crop, resize, reorder, delete, rotate, optimize, and split the file even before downloading it on your device.
Unfortunately, there is no direct share option to allow you to share the resulted output online via WhatsApp, Email, or any other social sharing application.
5) PDF 24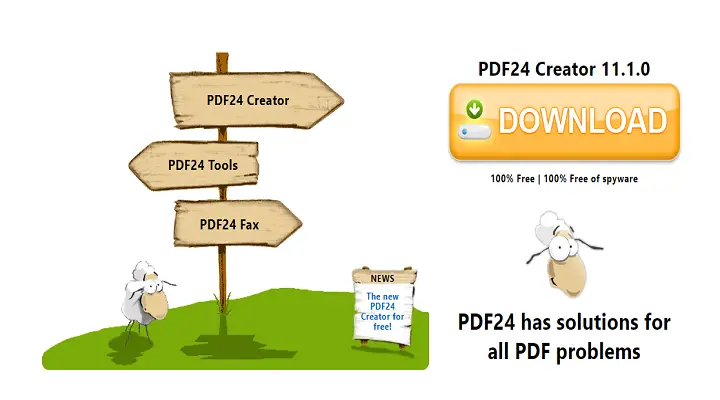 PDF 24 online is a free tool that allows you to merge multiple PDF files into one document using drag-and-drop functionality. It has many interesting features you can benefit from while combining your PDF files for free.
Again just like many other feature-rich tools on the World Wide Web, PDF 24 comes with a good selection of features. Unfortunately, the abundance of these features could be distracting for users who solely want to combine PDFs.
If you don't want to be diverted, click 'All Tools', and the whole menu will unfold in front of you. Luckily, the Merge PDF option appears in the first place. Choose this to continue combining several PDF documents.
Choose files that you wish to join using PDF 24. You can also zoom in to see their contents. If you have selected the wrong file by mistake, click the delete icon at the top of that particular file to remove it before merging the rest of the documents. You can also choose the list or grid view based on your liking.
Once you feel that you are all set to go, click the 'Merge' button on the bottom right of the designated area where you had uploaded your PDF files. The merge process should not take more than a while to finish. You can preview the output before downloading. If you feel satisfied with the preview, click 'Download' to grab the file immediately.
You can also instantly share the file using email, Google Drive, Dropbox, and fax.