The dates are set, the destination is researched – now all you've to do is hit the road and go. The prospect of an overnight trip can be stressful, but if you plan, it doesn't have to be so difficult.
If you pack wisely and take everything you need, you can save yourself a lot of stress. An overnight adventure trip usually involves hiking, canoeing, or rock climbing at various points during your stay – which means it's important to pack appropriately and know what challenges you may face.
Whether you're taking an outdoor vacation for the first time or a new location requires a little more preparation, here are five essentials to pack for an unforgettable overnight adventure trip.
1.  Camping Gear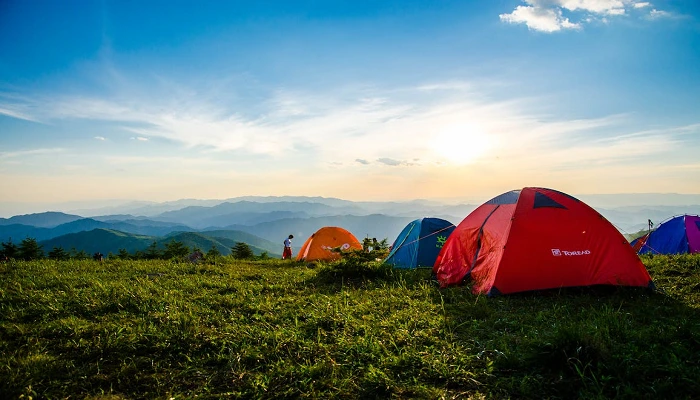 Image source: Pexels.com
The first thing to consider when packing for an overnight adventure trip is the camping gear you'll need for the trip. This includes all the items you'll need to set up and maintain your campsite – including tents, sleeping bags, mats, and stoves.
Tents: there are different types of tents for different environments and challenges – choose one that suits your needs.
Chair: One of the most important things you can pack is a camping chair – a foldable camping chair is just the thing. It'll keep you comfortable and allow you to sit upright.
Sleeping bag: pack a sleeping bag with a higher heat rating than you'd normally use for extra warmth. You may want to bring an extra blanket in case it gets chilly.
Mat: The mat is the surface you'll be sleeping on – depending on the environment, it may be wet. Choose a mat that's both comfortable and sturdy enough to support your weight.
Stove: Stoves are necessary for preparing meals and drinking water. They're also a source of light. Choose a stove that works well with the fuel available at your location.
You should also bring comfortable clothing, a flashlight, and other items. Remember that you don't have to take the whole house for a weekend trip. Pack only the essentials that will make your stay more enjoyable.
2.  Eating and Drinking Essentials
It's a good idea to pack your food for a road trip for several reasons. For one, it's a healthier choice. You don't want to get stuffed with the calories of fast food. You'll also save time and money by not having to stop every few hours to get your next meal. But you can also pick up a few snacks and ready-to-eat foods.
If you're cooking outdoors on your overnight adventure trip, you'll need to plan your meals accordingly and bring the necessary equipment. Make sure they're high energy and easy to prepare. Eating and drinking high-energy foods is essential to stay energized and hydrated throughout the trip. Vegetables and fruits such as bananas, apples, and grapes are an excellent addition to your list. Protein is perfect for staying full.
Also, carry enough drinking water for your trip – so pack plenty. You'll need to consider how you'll purify the water if you drink it from streams or other water sources. So don't bring disposable bottles, but water bottles with a filtering system.
3.  Personal Items
Your items are the things that make you feel comfortable and safe. These can be clothes or accessories, things you need to regulate your temperature or mood, or anything to stay focused on.
Items like pain relievers, toilet paper, hand sanitizer, towels, antiseptic wipes, and a first aid kit are good if you're visiting a remote area. Also, take your wallet, cell phone, charger, power bank, and other essentials.
If you're traveling to a hot place, you should take sunglasses, a sun hat, and sunscreen. You should also take a pen and paper to take notes and keep track of your schedule. If you're traveling outdoors during the winter months, be sure to pack appropriate winter clothing.
4.  Appropriate Clothing
You'll need to decide what clothing to pack for your trip, considering the weather forecast and the activities you participate in. Bring warm clothing and perhaps a jacket or winter coat if you're traveling in the winter months. Accessories such as hats, scarves, or gloves will regulate the temperature and keep you comfortable during your trip. If you're traveling in the summer months, bring light clothing, perhaps a light jacket and sunscreen.
If you're visiting conservative places, it's also essential to pack appropriate, modest clothing that fits the local culture so as not to stand out and attract unwanted attention. For example, it may be advisable to bring long trousers and a long-sleeved shirt, as shorts and short-sleeved shirts are considered inappropriate.
5.  Important Documents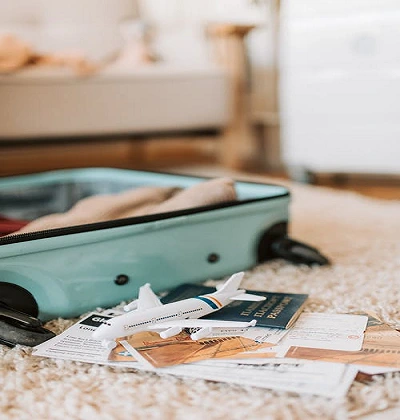 Image source: Pexels.com
Finally, you must take any important documents you might need during your trip. These include travel documents such as your passport, ID card, and medical documents.
Travel documents such as your passport or ID card are necessary, regardless of your destination. If you are traveling far from home, you are more likely to encounter difficult medical situations. This is especially true for outdoor activities such as rock climbing or hiking. So, it's also important to carry a first aid kit and ensure you have any medications you may need.
Conclusion
An overnight adventure trip can be a fun and exciting experience if you are well prepared. Make sure you have packed your camping gear, lr3 roof racks, food, drink, personal items, and essential documents. Once you have done that, you can relax and enjoy your trip!
On your trip, stay hydrated, eat right on your trip, and take time for yourself. Most importantly, enjoy yourself and make the most of this opportunity to get away from your daily routine and enjoy the outdoors.