Buying presents is never an easy task, let alone buying a present for someone with who you have to remain professional, or someone you don't know all that well yet. Luckily, we have come up with ideas for both virtual and traditional presents any coworker would appreciate.
Access to virtual courses and training programs
An access to virtual courses would be one of the best gifts you could give your employee or coworker. In the post-pandemic era, many employees are nervous about returning to the workplace and realizing that their pre-pandemic skills are a bit rusty. One of the best ways to mitigate these concerns is by purchasing training programs to improve their skills, that will keep them up to date. Due to the pandemic, virtual training programs are now more interactive and customizable around the learner's unique needs than ever before. As a result, people can hone their skills without disrupting their work-life balance.
Subscriptions
Movie tickets can be great and thoughtful gifts for your colleagues, however buying them for people you don't know that well can be a double-edged sword. For all you know, you may be getting them tickets for movies they don't enjoy. Besides, a movie ticket is a gift that you can use only once, while there are other options you can enjoy for much longer. Treating your colleague or employee to a couple of months' worth of free movies, shows, sporting events, or their favorite theatre performances is possible by simply emailing them a Netflix of Hulu credit. A gift subscription to Netflix, HBO Go, or Hulu is an equivalent to a thousand movie tickets, and only for a fraction of the price. This way your colleague can enjoy the shows they like, without you having to play detective to make sure you don't buy the wrong gift.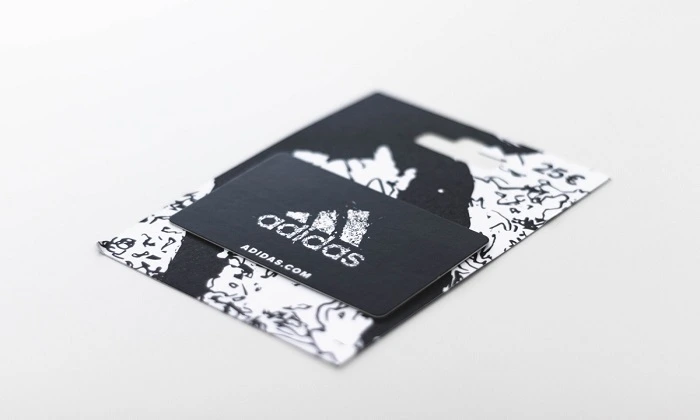 Photo by Christian Wiediger on Unsplash
Gift Cards
Gift cards are usually a great option when it comes to surprising your employees with thoughtful presents. You have to mind which employees or coworkers you give this to though, as some of them might not find this gift personal enough. One solution to this is to give gift cards to places that you know that they like to go to. For instance, you could get your health and wellness conscious employees or colleagues gift cards for an online health supplement shop, or a gift card for an online clothing store to your office fashion icon.
eBooks
While everyone enjoys the feel of a paper book in their hands, not to mention the comforting smell, more people are resorting to eBooks now. Simply put, they are more convenient and practical, they are cheaper and better for our environment. If you have a colleague who enjoys reading, instead of getting them a single physical book, why not get them an eBook service subscription. Similar to movie tickets, the book you get them may be a hit or miss, and you risk having your gift be placed somewhere on a shelf to collect dust. By buying your employee or coworker a subscription, you give them the freedom to choose what they like, and your gift will be put to good use.
If you would rather get a more traditional, physical gift, consider some of these options:
Bonsai Starter Kit
For the person with a green thumb: a bonsai starter kit! These awesome kits let you grow a bonsai tree from seed, and they usually include everything you would need to grow and take care of your tree. So, ditch the boring houseplants or succulents, and give your plant-loving employee or coworker a truly unique gift they can cherish for years. Plus, it's a great stress-reliever, and God knows everyone needs that from time to time.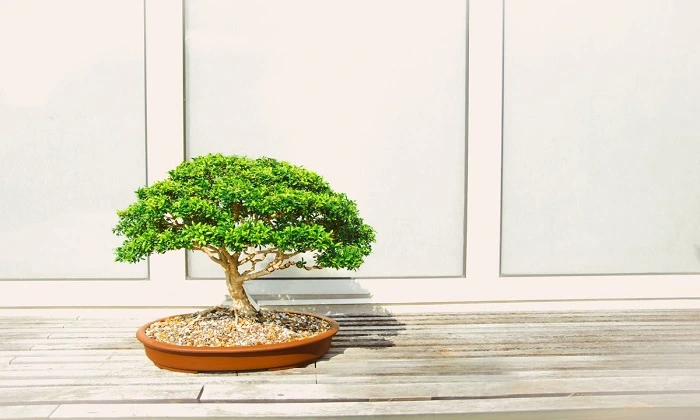 Photo by Todd Trapani on Unsplash
A Good Knife
If your employee or coworker is an outdoorsy person who enjoys camping, fishing or nature walks, having a good quality knife is a necessary piece of equipment. From cutting fishing line, collecting branches for a fire, to extracting a splinter, once you're in The Great Outdoors, you never know when you'll need a knife. There are a wide variety of products, from big hunting knives and multi-tool utility knives to simple yet effective automatic knives, you should carefully consider your employee or coworker's needs when picking one out.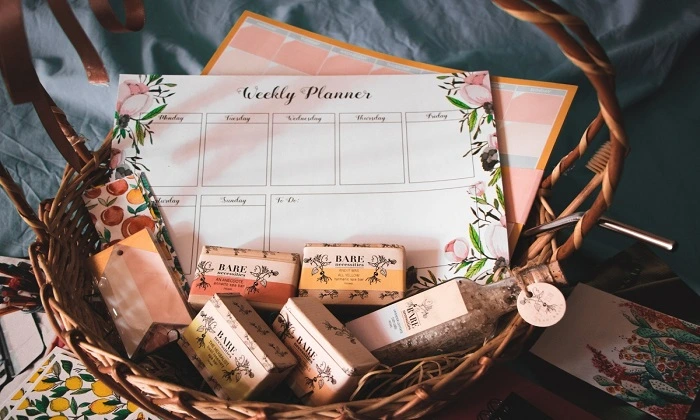 Photo by Kasturi Roy on Unsplash
Custom Care Package
Workplaces are generally pretty stressful environments, especially now when everything seems to be going wrong in the world. Sometimes, the best gift you could give could simply be a custom care package. Face masks, moisturizer creams, snacks and lotions carefully put together in a big care package can sometimes be very helpful in taking the edge off from all the stress that puts pressure on a person. Plus, it will make your coworkers feel appreciated.
A Timeless Classic
If all else fails, consider the classics: a nice watch, elegant fountain pen or simple desk buddy are sure to put a smile on your employee or colleague's face! Classics like wallets, fountain pens, watches, and even cigars will surely impress your older colleagues – those generations knew how to appreciate a tasteful gift that will last. But don't underestimate the impact a classic gift could have even on your younger coworkers. A beautiful watch is a true statement piece, and it can really elevate a basic suit, so some of your greenhorns may need an extra status symbol. Especially when working with clients.
Whether you decide to purchase a virtual or a more traditional gift for your colleague or employee, you definitely can't miss with our carefully thought-out suggestions. Thoughtful and personalized gifts like virtual training programs and subscriptions, trinkets that reflect their personality, or timeless classics are things any person would appreciate.