Logistic services need great management and constant communication to ascertain cargo safety in transit. Besides cargo safety, the drivers' safety and quick responses to emergencies are always beneficial to minimize losses and preserve goods in transit.
Fleet management becomes even more cumbersome when you operate a large fleet. With many drivers, you must monitor unprofessional behaviors like unnecessary re-routing, idle time, over speeding, etc. All these dilemmas can be sold by deploying a Global Position Service (GPS) tracker for fleet management.
Fleet management involves the efficient management of a company's vehicle fleet to ensure that it operates at optimal capacity while minimizing costs. This includes maintaining and repairing vehicles, monitoring fuel consumption, tracking vehicle usage and maintenance schedules, and ensuring compliance with regulations.
Fleet management can be a complex task, and accidents can happen despite the best efforts of the management team. If a car accident does occur involving a fleet vehicle, a car accident lawyer can assist the company in navigating the legal process.
The lawyer can help determine liability, assess damages, and negotiate with insurance companies to ensure the company is adequately compensated. They can also provide guidance on steps to prevent future accidents and minimize the risk of legal action against the company.
Fleet GPS tracking is an onboard management system that logistics companies deploy to keep tabs on their employees' activity and monitor their assets' safety as they move across the supply chain. The tracking systems provide real-time visibility to fleet managers, which in turn, grants them instant access to a variety of shipping data points and updates. With a fleet GPS tracking system, fleet managers stay on top of the information and can reach out to advise and guide the drivers while they are in transit. Here are the five best GPS trackers you can consider for your company:
1. RAM Truck Tracking
RAM truck tracking software remains undoubtedly one of the best tracking systems for trucks.  By signing up for RAM's online tracking, you can access a central database that gives information on your tracked trucks. The database ensures you receive real-time information and access the reporting function to provide historical information. RAM Tracking's truck tracking solution enables you to monitor your employees and keep hands-off updates on their driving, unloading, or idling, which helps to keep them on track to enhance business productivity and cost-effectiveness.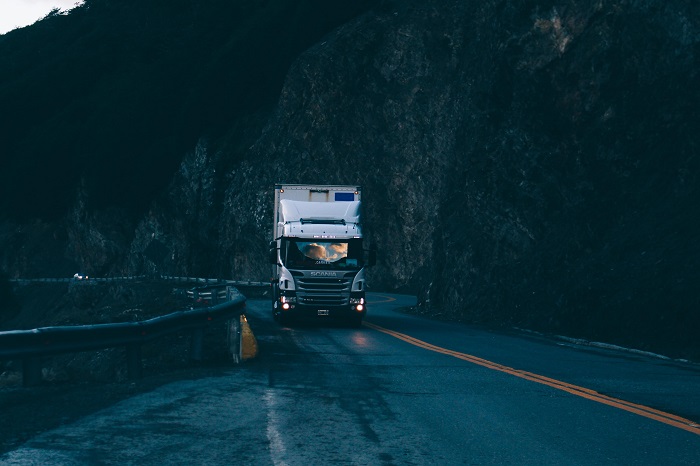 Image source: unsplash
RAM Tracking offers customizable reports that can be tuned to collect information on an individual vehicle, multiple vehicles, or even the entire fleet. RAM tracking spares you the time and expertise usually needed to analyze and interpret reports by doing the hard work for you and providing you with easy-to-read data. It also offers to roam SIM cards to fleet managers working from low-signal areas to ensure they don't miss anything because of signal failures.
The RAM Tracking web app offers on-top-of-the-table customer support for the industry to satisfy your clients. No worries about messy upgrades, as RAM automatically makes system changes to keep you at par with the state of the art.
2. Samsara GPS Fleet Management
Samsara GPS Fleet Management is rated by BND as the best GPS Fleet Management System for Startups and Small Businesses. This is because it takes care of the two main bottlenecks of small businesses; budget and expertise constraints. It is easy to learn and will attract no additional charges for industry-specific tracking plans. Samsara software remains useful as your business grows, supporting over 10,000 assets, including dual-facing HD dashcams.
Also, samsara has a considerable variety of tracking hardware and accessories to select from, considering your needs to keep your tracking services top-notch. It allows you to view engine diagnostics and real-time alerts, which you can customize to suit your priorities. The only concern is that the Samsara system does not support live chat, which does not affect its strong performance.
3. Fleet Maintenance Pro
This is, designed and distributed by Innovative Maintenance Systems, grants customers a varied tracking suite that optimizes fleet management benefits and a diversified set of capabilities (fuel management, driver management, vehicle management, etc.).
It also, remains one of the most dynamic software that enables customers to monitor data according to their preferences. Its key features include being cloud-based, tracking repairs, and importing fuel and meters. It is simple to use, a great option for maintaining excellent client service, and offers 30 days of a free trial.
4. Azuga GPS Fleet Management
Azua GPS Fleet Management is highly regarded as the best GPS Fleet Management System for improving driving standards. If you are concerned with driving standards within your fleet or onboarding new drivers to the system, this is the software to go for. It ranks drivers in order of expertise and carefulness on the road and gives recommendations to less competent drivers and courses that can help them improve their game.
It remains a game of competition and incentives, a good technique for dealing with many drivers. Azuga GPS Fleet Management has a variety of live alerts and reports which can be customized to suit your specific needs. It remains an easy software for setting geofences and has a live map of driver locations.
5. Goetab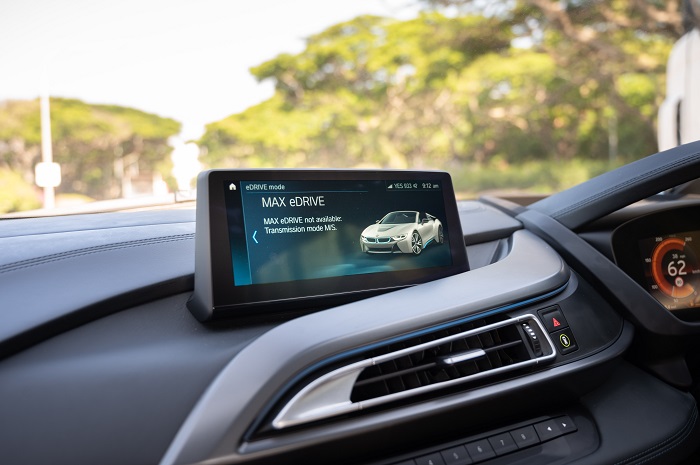 Image source: Unspalse
Geotab is open-source fleet management software perfect for managing a fleet and its supplies and compliance with the industry's best practices. It is easy to deploy and remains scalable to meet current standards. Some of Geotab's key features include support of sixteen-hour workdays, routing of trucks, electronic logbooks for drivers, warnings from stoplight cameras, audits of driving and duty hours, and support for weather conditions.
These features make Geotab remain at the top of the game. It has a BYOD (Bring Your Device) capability that enables drivers' Android or iOS devices to interface with the current system making it easy to handle while in transit.
Bottomline
Fleet management can be challenging without the driver's word of mouth and individual reports. GPS Trackers solve most fleet management challenges by offering real-time fleet and cargo safety updates. This article provides the five best GPS trackers for fleet management to help you monitor your logistics.