When you are planning to buy a computer, note down your specific requirements and search for the right device based on your needs. The market is flourishing with countless options, which only makes it difficult to find the device that best matches your needs.
When choosing a system for coding, you need to keep a few things in your mind before making a purchase. Buy a computer that allows for upgrading the specs at a later stage. An upgrade to the existing device may cost less than purchasing a new computer.
Estimate the cost, size, and features along with the hardware and software configurations. A few considerations may help you pick the right computer for your coding profession. The article explains some of these aspects that will make your task easier while saving you time and money. So, let's start.
Storage Space
One of the necessary qualities of the computer is its storage capacity. Estimate the volume of average storage of data you usually require for your laptop or computer. You can use internal storage and also increase the existing storage capacity by using external storage devices.
Coding may require a huge amount of storage to save the information used by heavy tools and software. A solid-state drive gives better results than traditional hardware storage drives. If you are using a Mac, you may need to fix finder if it is not working appropriately as all your files and apps are stored there.
Monitor Screen
Size matters when it comes to buying a coding computer. As a professional coder, you might need to sit at desks for stretched hours because it is critical to consider the mobility of the computing device. The size of the screen should be per the job role.
The screen size should be enough to make the coded text readable. The display settings and screen resolution should be appropriate and safe for the eyes. Pair it with blue-cut eyeglasses for protection.
Keyboard & Mouse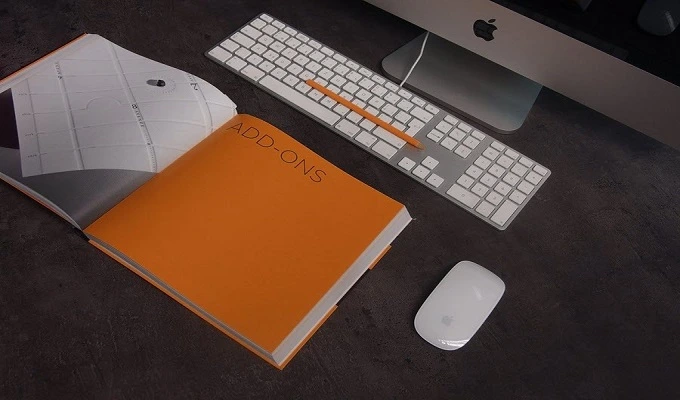 Coders spend most of their time constantly typing on their keyboards. You should have a more durable keyboard that sustains for a long duration. When choosing the keyboard, the keys on the board should be compact enough to type faster and smoothly.
You can purchase a combination of Bluetooth keyboard and mouse for the system to increase mobility while working. Some coders also prefer LED keyboards and the mouse for their working computers.
Memory Requisites
You might need to increase the RAM for some demanding projects and heavy deliverables. The RAM should be efficient enough to handle the heavy files on the computer. Low RAM may result in sluggishness and screen freezing of the device as it is responsible for the information added to the program.
The standard requirement of the volume of required RAM could be between 16GB to 32GB of RAM, whereas 8GB is the minimum requirement for any computer. If you are a gaming programmer, having a higher RAM will be your priority.
Processor Cores
You may consider a combination of specs to choose a suitable processor for your computer as the market has flooded with a variety of them. The computer processing unit or the processor is responsible for all the functioning of the devices.
You should consider the cache size, level of frequency, number of cores, and thermal power of the CPU to avoid overheating the device. Intel Core i5 or i7 processors can be a considerable choice for coders.
GPU (Graphics Processing Unit)
The graphic processing unit is a thing to consider when you are working on intense java programming or if you are coding for a gaming program with intense visuals. Coding for these functions may require upgrading the Graphics Processing Unit (GPU).
You can also buy a new compatible graphic card to fulfill your display and image requirements. If you do not need image specifications for your work, you can save and invest in other features required in your computer to accomplish regular tasks.
Operating System
Numerous operating systems are available that can create difficulty in choosing the correct one for your computer. The choice of selection must be based on the type of external devices and specifications required to accomplish important tasks.
If you prefer macOS, Apple Mac and MacBook's are what you will get. However, if you will go with Windows, you have more laptops and desktop options to select from. You must opt for Windows if you want a more upgradeable device.
Connectivity Ports
The computer should have enough ports to connect external devices to make them work more efficiently. You may need these ports to connect gaming tools in your spare time. Speakers or headphones come in handy when you need to listen to music or attend a language course within the home environment.
You may also require to connect a printer or scanner to print out files and documents related to your work. Though this is not quite required in the digital era, having a printer and scanner at home can be beneficial sometimes.